---

REMAN MYTHOLOGY IS A BEAUTIFULLY ILLUSTRATED AND WRITTEN FANTASY ADVENTURE COMIC. IT'S UPDATED REGULARLY. READ IT, OR REGRET IT.
---

URBAN SHOGUN HAS BEEN AROUND FOR THE LONGEST TIME, AND FEATURES (OBVIOUSLY) SOME TRADITIONAL MARTIAL ARTS ACTION WITH A HIP-HOP TWIST. IT HAS ALWAYS BEEN APPRECIATED AT THE SACRED PIE CAMP- IT'S CHOCK-FULL OF ACTION AND FANTASTIC ARTWORK. CHECK IT OUT!
---

COPPER IS PROBABLY THE PRETTIEST ONLINE COMIC OUT THERE. THE WRITING IS VERY DEEP, AND THE ARTWORK IS TO DIE FOR. IT'S ONLY UPDATED MONTHLY, BUT THERE'S TONS OF OTHER GOODIES AT THE PARENT SITE BOLT CITY.
---
Now you can link to Sacred Pie from your own site, too! Here's our banner:

OR

OR EVEN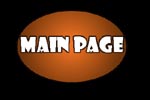 copyright 2000. philbob